Wear Your Armor
---
Why You Should Wear a Vest
It is not possible to predict if or when any law enforcement officer will face a deadly encounter while protecting the community. The survival of the more than 3,180 members of the IACP DuPont Kevlar Survivors' Club, all of whom survived deadly situations, is directly attributable to the protective vest they were wearing. Although it takes less than a minute to put on a ballistic-resistant vest, it only takes a second for a suspect to fire a weapon. Wear your body armor at all times, don't wait until it's too late.
An FBI analysis of police officer deaths is revealing what is still a troubling and persistent pattern. In 2014, of the 48 officers killed by firearms, 11 were not wearing ballistic-resistant vests. 
This number shows some improvement from 2012, when 52 percent of the 44 officers killed by firearms were not wearing body armor. At least 13 of the officers killed in 2014 were shot in the head and several others were wearing their vests, but bullets struck in areas not protected by their vests. In one incident, the first bullet fired at the officer was stopped by his vest, but the officer died from a second round that struck an area not covered by the vest. Bottom line: Officers who become engaged in a deadly assault situation are more likely to survive, if they are wearing their vest.
An Officer's Widow Encourages Others to Wear Their Vests
A Buffalo (NY) City police officer decided not to wear his protective vest while on patrol. When Officer Charles E. "Skip" McDougald and his partner tried to stop a 19-year old man who was emerging from an alley, the man shot McDougald. Had he been wearing his vest, there is a good chance he would have survived. 18 years later, his widow continues to encourage police officers to always wear their protective body armor. (More details can be found in PoliceOne.com's article.)
A Commanding Officer Encourages Her Officers to Wear Their Vests
It is a call that police, especially supervisors and command staff, never want to hear; that one of their own has been shot. When the call does come, it is an indescribable experience and they hope and pray for the best.  One such incident ended well for an Officer and his Commander, with the Louisville Metropolitan Police Department. The officer who was shot in the chest, survived because he chose to wear his vest. Something the Commander encourages her officers to do at the beginning of each shift. (More details reported on WDRB News.)

Fraternal Order of Police Statement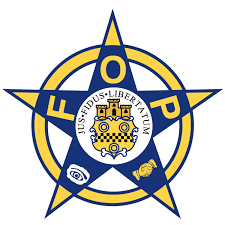 On Dec. 23, 1975, Seattle Patrolman Raymond T. Johnson was shot. Fortunately, he was wearing soft body armor crafted through a partnership between the U.S. Departments of Defense and Justice, and he survived. Since that shooting, the International Association of Chiefs of Police/DuPont® Survivors Club has certified more than 3,100 saves. That is 3,100 law enforcement officers who went home to their families and 3,100 fewer names on the Wall of Remembrance at Judiciary Square in Washington, D.C.
There is no legislation, no government program, no grant or public-private partnership that can erase the sad fact that law enforcement officers will die in the line of duty.
But there is something YOU can do, something every officer can do and that is to wear your vest.
You would not go into the field without your sidearm or your badge. Why would you do so without a vest?
And whereas soft body armor is specifically designed to provide ballistic protection, it also greatly increases the safety and survivability of other injuries: car crashes, physical fights, falls and other trauma. On average, our nation's law enforcement officers suffer about 60,000 assaults in a year, resulting in an average of 16,000 injuries. In many cases, soft body armor is a factor in the officer's escaping the assault without injury or reducing the impact of that injury.
In many ways, body armor is the single most important and effective piece of equipment a law enforcement officer can possess.
I make this statement not only as the National President of the Fraternal Order or Police or as retired police officer. I also make it as a father. My son is an active duty officer. His safety is at risk on every shift and I've made it very clear to him how important it is for him to be wearing his vest.
Wear your vest. It could save your life.
Chuck Canterbury
National President
Fraternal Order of Police
September 2014
Photos of Lt. Murphy's vest
Related Content in the News and Magazines
Bulletproof vests, seat belts not worn in police officer deaths, USA Today, May 12, 2015.
Slain NY cop's widow attests to cost of not wearing vest, PoliceOne.Com article, May 4, 2015.
Bullet-resistant vest saves LMPD officer's life, WDRB News (Kentucky), June 15, 2016.
Vests Save Lives: A Reminder of the Importance of Wearing Soft Body Armor - by Sergeant Adrienne Quigley, Arlington County (VA) Police Department, Police Chief magazine, vol. 75, issue 10, October 2008.
---